Welcome to St. James Episcopal Church
Florence, Italy
An Anglican Church in Florence
St. James Episcopal Church is a member congregation of the Convocation of Episcopal Churches in Europe, and a Parish Church of the Anglican Communion.
Office Hours Through 2020
The St. James parish office is open with the following in-person hours. 
Tuesday 9:00-13:00

Thursday 9:00-13:00

Friday 9:00-13:00
Emails will be checked every day of the week. We are grateful for your patience as we navigate continuing constraints on our activity. 
Please note: the office will be close Thursday November 23 and Friday November 24, 2020.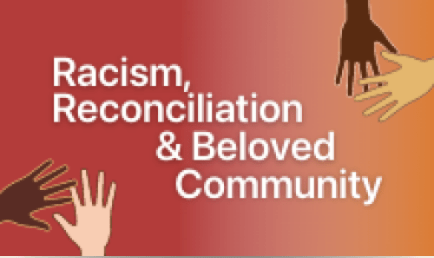 Convocation-Wide Survey: Becoming Beloved Community in Florence
Greetings Friends and Parishioners of St. James Episcopal Church of Florence, Italy. This is Haswell Beni, Senior Warden.
Recently, I returned from Malawi. Meeting and crossing people from different origins and nations at the airports reminded me of the beauty of God's image.
So God created human beings in his own image.
In the image of God he created them;
male and female he created them.  Genesis 1:27 New Living Translation (NLT)
In this spirit, the 2020 Academy for Parish Leadership "Living Out the Holy" initiative includes a Task Force on Racism, Reconciliation, and Beloved Community. Working with a professional consultancy, the leaders of the task force sponsored the development of a survey to be completed by as many members as possible of each parish in the Convocation.
I am writing to you especially about this survey that the Task Force on Racism put together and which will be circulating in every community and to all connected to our Convocation in Europe. I was part of the Task Force Team that created the survey that you will take.
The Convocation of Episcopal Churches in Europe seeks to promote communities where all people may experience dignity, respect, acceptance and belonging so that they see themselves and others as beloved children of God.
Before St. James Church can Become Beloved Community, we need to know where we are now. This survey will help us know our congregation, about our composition and the nature of our spirit-filled diversity. 
"We rejoice in a diverse and international parish family, and serve Italian and English speakers from many denominations, backgrounds and cultures."
This survey will provide anonymous information to encourage us to celebrate our diversity and create a safe environment to address prejudice and fear to experience joy, beauty and wonder.
Please help us know our congregation by completing the survey yourself, not later than Sunday, 06 December 2020. It takes only about 10 minutes.
Simply click on the following link to take the survey: https://whoweare.fra1.qualtrics.com/jfe/form/SV_71UIX0gEPu29kAl
For more information email info@stjames.it or write to senior.warden@stjames.it
St. James Calls a New Priest-in-Charge
Welcome to Fr. Easterling, New Priest in Charge called to St. James!
The Co-Chairs of the St. James Priest-in-Charge Search, Haswell Beni and Nevin Brown, together with the Interim Rector, Reverend Andrew Cooley, and the Bishop-in-Charge of the Convocation of Episcopal Churches of Europe, the Rt. Rev. Mark D. W. Edington, are pleased to share this important and long-awaited update with our St. James community: after more than a year of discernment, we have called Rev. Richard Easterling.
The Rev. Richard Easterling was most recently the Rector of St. George's Episcopal Church in New Orleans, Louisiana. Please click THIS LINK to view our joyful video announcement!
We give thanks for a successful search, and lift up our prayers for a continuing smooth transition as we work to welcome Richard and his family to our community.
Pax+
The Vestry of St. James Episcopal Church, Florence, Italy
Haswell Beni, Senior Warden
Nevin Brown Junior Warden
Timothy Chaplin
Elizabeth Chard
Elisabeth Cole
Lisa Colella, Treasurer 
Sylvia Cox
Priscilla Fontanelli
Vicky Magazzù
Betty Nadalini, Clerk
Monica Sharp
Sunday Worship during Covid-19
11am Holy Eucharist with sermon and music
We have implemented the following preventative measures:
Masks are required at ALL times while indoors
Everyone must keep a distance of at least 1.5 meters (5ft)
Temperatures and contact tracing information will be taken
There will be no congregational singing
Communion will be given in bread only
No assembly before or after 
Via B. Rucellai, 9 
50123 Florence, Italy
We are livestreaming all our Sunday worship services on our YouTube channel. Find us on Sundays at 11:00 AM by CLICKING HERE!
Sign up for our eNews – our weekly newsletter!
St. James Bids Farewell to Interim Vicar

We bid farewell on November 3 to our interim vicar, the Rev. Dr. Stephanie Burette. Mother Stéphanie recently accepted a university chaplain call at Durham in the United Kingdom. We were delighted to have hosted her for the three months that she was with us at St. James, and wish her all the best in her new ministry!
… And Welcomes Our Bishop and Archdeacon

We also give a warm welcome to the Bishop of the Convocation of Episcopal Churches, the Rt. Rev. Mark. D. W. Edington, and the Archdeacon of the Convocation, the Rev. Dr. Walter J. Baer. They will be in residence with us in Florence until the arrival of our new priest-in-charge, Fr. Richard Easterling (ETA subject to the vagaries of the visa process and travel restrictions during the pandemic). 
From our bishop:
Salve! Many of you have already met me, and I look forward to meeting and growing in community with those whom I have yet to meet. Although my residence is normally in Paris, the pandemic has upended every well-laid plan this year. I am happy to be among you briefly as a supply priest, and feel honored to be worshipping with you for some of the weeks ahead. Between the Archdeacon and me, we will ensure that a priest is here in the parish until Father Richard arrives. Know that while we are here, both Walter and I are available for pastoral concerns along with the Sunday liturgy. Please reach us through the parish office. We are delighted to spend this time in Florence with St. James. Blessings upon you all!
The Rt. Rev. Mark D.W. Edington
Bishop in Charge, Convocation of the Episcopal Churches of Europe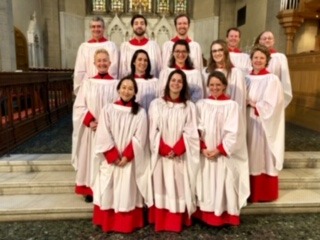 Music and the Chancel Choir
The St. James Chancel Choir leads the congregational hymn singing and offers anthems during the Sunday liturgy about three times per month.
Visiting choirs and musicians from Europe and around the world also share their talents with us on Sundays.
In these unprecedented times of pandemic, for now our liturgical music is provided by a choral soloist and our resident organist, Maestro Riccardo Foti. The Chancel Choir hopes to resume its activity when it is permitted and safe to do so. We welcome new singers and musicians of all abilities!
Contact Elizabeth Chard at elizabethchard@hotmail.com for further information.
St. Francis of Assisi Pilgrim Credentials
St. James Church is thrilled to be a retrieval point for pilgrim passports.
Credentials may be picked up during business hours (Tuesday, Thursday and Friday 9:00-13:00 through December 24, 2020) in the parish office.
Upon arrival, come to the parish office, which is downstairs in the undercroft on the far end from the front of the church. 
Questions? Call us at 055.294.417 (we speak English, Italian, Spanish and Portuguese!) during business hours.

St. James Food Bank
With heavy hearts, we announce that Elizabeth ("Beth") Tappero passed away on October 10, 2020 in Florence, Italy after a long and courageous battle with cancer. The founder and driving force behind the St. James Food Bank for over 25 years, Beth saw a need and felt called to fill it, along with innumerable sacks of food staples and clothing for families and people from all walks of life and corners of the world. Beth is survived by her devoted husband, Sandro Sanavio, our parish business manager and a longtime parishioner of St. James. If you would like to make a donation in Beth's name, your gift is welcome and needed. Please do so by donating to St. James Church (see "Donation" button above), indicating "Food Bank/In Honor of Beth Tappero" in a note with the gift. May her memory be a blessing to all whose lives she touched with her spirit and generosity.
For this and other reasons, the St. James Food Bank is undergoing a transition, and is no longer distributing food, but rather clothing, home goods (dishes and small kitchenware), and personal hygiene products (sanitary napkins and diapers/nappies). Please refrain from bringing in food donations at this time. 
Thank you!
Study Abroad Students
St. James welcomes international students from all corners of the globe. During the pandemic, numbers of students in Florence have dropped precipitously, but as soon as they return, we look forward to welcoming them once more to St. James Church. Students often volunteer at our weekly Food Bank, helping to organize the items we distribute. Our lending library will reopen to students in the undercroft when it is safe to do so.
For further information, contact the Church Office: info@stjames.it or call +39 055 294417 Tuesday, Thursday, Friday 9:00 to 1:00pm.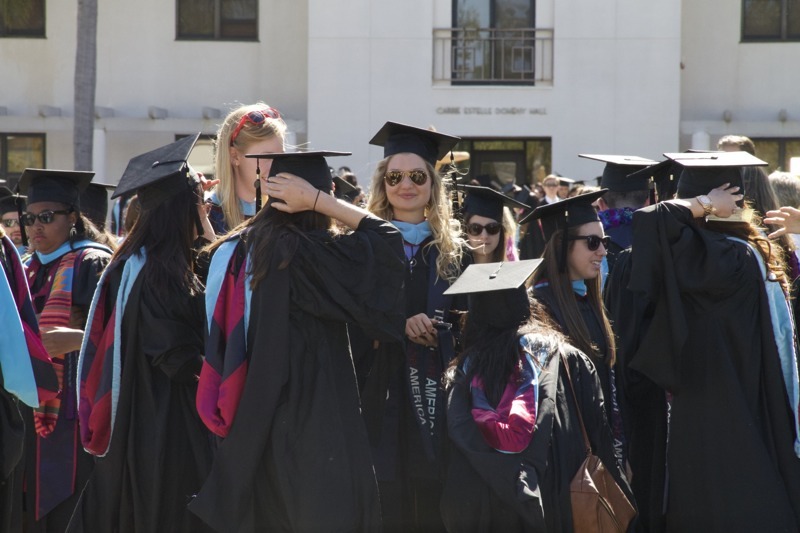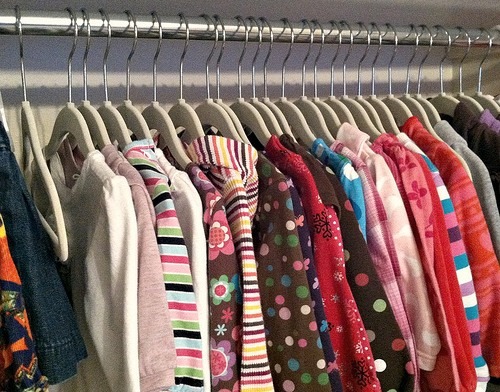 Thrift Shop
We are now accepting donations* during office hours (Tuesday, Thursday, Friday, 9:00-13:00).
All donations must be in closed plastic bags with the date clearly written on the outside.
There will be no sales for the rest of 2020. In January 2021, we will reevaluate the possible resumption of sales.
Normally, on the first Wednesday of every month (October through June) there would be a Thrift Shop sale in the St. James Undercroft from 9:30 – 11:30.
Proceeds go to the St. James Food Bank, the Missionarie di Carità (Mother Theresa Nuns), and St. James Church.
All items for sale are donations upon which the Thrift Shop relies in order to thrive. The community donates clothing, toys, homewares and much more.
* We ask that you not bring items that are difficult to transport or move. 

Alcoholics Anonymous in English
AA holds meetings in English in the St. James Meeting Room. For further information, see https://alcoholics-anonymous.eu.
Monday 7 – 8 pm
Tuesday 1:30 – 2:30 pm
Wednesday 7 – 8 pm
Thursday 1:30 – 2:30 pm
Friday 7 – 8 pm
Saturday 5 – 6 pm
Adult Lending Library
The St. James Lending Library provides a wide array of books in English for anyone who wishes to borrow. Come and browse our bookshelves and enjoy some reading in the Church Undercroft, or check out a book to enjoy wherever you'd like. The Adult Lending Library is open during parish office hours.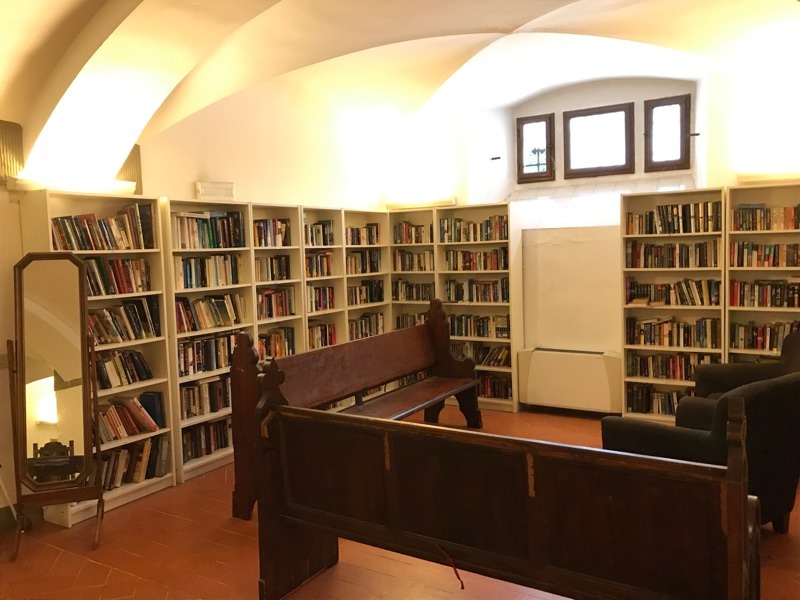 Children's Lending Library
The Children's Lending Library offers an extensive collection of children's and young adult books. For a modest annual subscription fee (per family), parents can check out books for their little ones. The Children's Lending Library is hosted by St. James Church as an outreach ministry to the Florentine community and it is an independent, volunteer-run, non-denominational community service. They sponsor Halloween, Christmas and Easter parties and are often looking for volunteers to help keep the books in order, it's a true old-fashioned library! For further information visit their blog: childrenslendinglibrary
Outreach Grants
St. James donates a significant amount of its income to local, national and international charities. Organizations but be recognized non-profits to be eligible to receive grants.
Every autumn, we make a call for applications. Remember us and submit your suggestions when the time comes.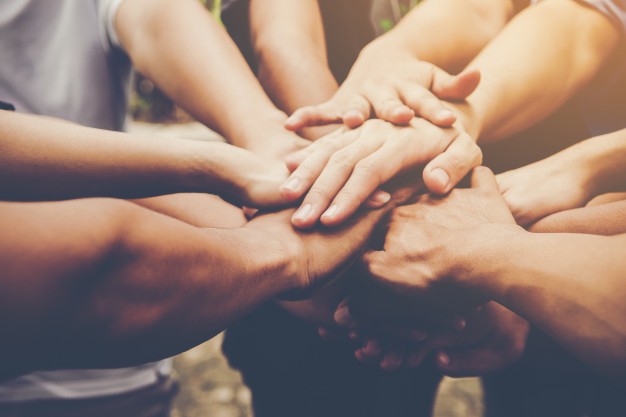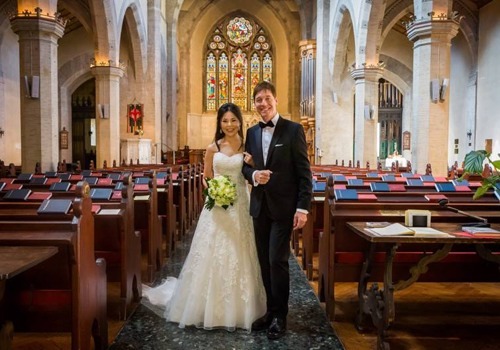 Weddings
Getting Married in Florence
Recently engaged? 
St. James Episcopal Church in Florence, Italy offers religious ceremonies for couples of all denominations and backgrounds.
If you'd like to book a wedding at St. James, see our requirements and review important details. Contact the Parish Office for any questions and for booking information.
St. James Town House
Genteel Lodgings in Florence, Italy
The St. James Town House in the heart of Florence is the perfect place to stay with friends or family.
Centrally located near the main Santa Maria Novella train station, the Duomo, Piazza della Signoria, and many other attractions, we accept reservations for a minimum of one week and a maximum of three months.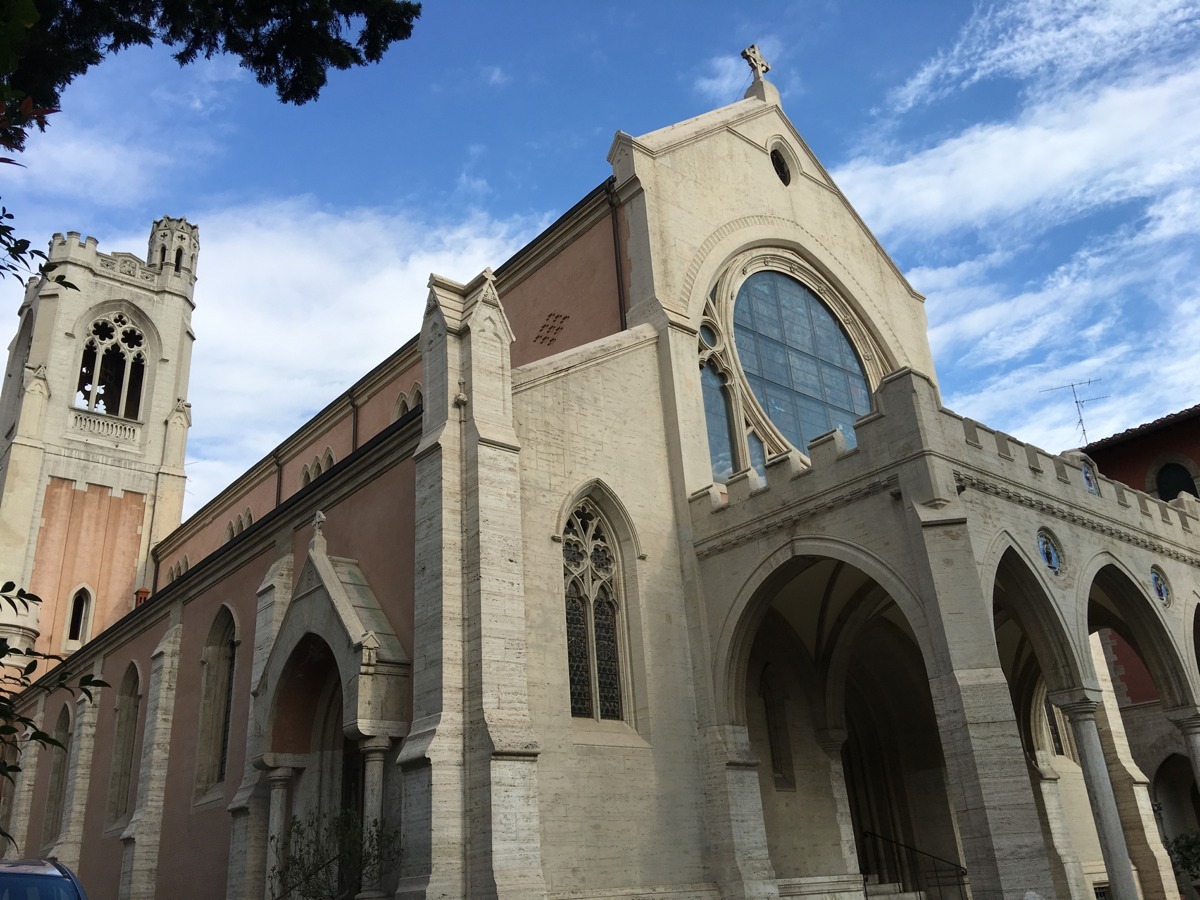 About Us
A bit about our history:
The city of Florence was closed to non-Roman Catholic churches until the Grand Duke of Tuscany was exiled in 1849, and the Tuscan parliament passed legislation permitting churches of other denominations. Around 1850, a few Americans began organizing a church, and our parish was officially recognized in 1867.
The beautiful building we now occupy was designed as the last work of an English architect who was prominent in the Gothic Revival movement of the late 19th century. The land was purchased in 1907 for $ 12,822. Church construction, the organ, and other furnishings totaled $ 66,556. More than half of the total funds were contributed by Edward Francis Searles. A crucial $ 10,000 came from J. Pierpont Morgan, who was approached by church representatives following his generosity to the Episcopal Church in Rome, in facilitating the purchase of land for St. Paul's Within the Walls. Upon examination of the architect's drawings, J.P. Morgan declared the building inadequate and requested more elaborate plans. When these were produced, so was his gift.
The church closed during World War II, but escaped heavy damage. It reopened in 1947, during a time when the American community in Florence included Bernard Berenson, Sinclair Lewis, and the M.I.T. inventor Philip Baldwin.
The church's most dramatic moment came on November 3 and 4, 1966, when the Arno River flooded and rose to a height of twelve feet in and around many of Florence's most important museums and monuments, doing devastating damage. Water and fuel oil flooded the parish hall under the church, reaching the windowsills of the rectory. St. James parishioners wrote to their friends in America for help. Within the next 3 months, the parish raised $425,000 to ease the suffering of the city. The vestry, in cooperation with the British government, created a relief agency to investigate and document each request, providing a maximum weekly grant of $35 per family.
Although in the past our purpose focused on providing a place of worship and community for English-speaking people, today we are a proudly multilingual, multicultural congregation.
GET IN TOUCH
We would love to hear from you!
"We rejoice in a diverse and international parish family, and serve Italian and English speakers from many denominations, backgrounds and cultures."
OFFICE HOURS:
Monday – Friday
9:00am – 1:00 pm
PHONE/FAX: (+39) 055 29 44 17
EMAIL: info@stjames.it
Codice Fiscale: 800 357 50480 * 
*Note: we do NOT have a partita IVA
STAFF
Rev. Richard Easterling, Priest-in-Charge
Edgardo Sasuman, Sacristan
Sandro Sanavio, Business Manager
Andrea Ballerini, Bookkeeper
Riccardo Foti, Organist
Patricia Estrada, Secretary