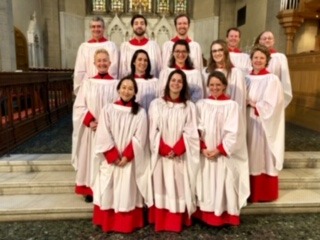 Music and the Chancel Choir
The St. James Chancel Choir leads the congregational hymn singing and offers anthems during the Sunday liturgy about three times per month.
Visiting choirs and musicians from Europe and around the world share their talents with us on Sundays.
For the moment, our liturgical music is provided by a choral soloist and our resident organist, Maestro Riccardo Foti. The Chancel Choir hopes to resume its activity when it is permitted and safe to do so. We welcome new singers and musicians of all abilities!
Contact Father Richard Easterling for further information.
St. Francis of Assisi Pilgrim Credentials
St. James Church is thrilled to be a retrieval point for pilgrim passports.
Credentials may be picked up during business hours (Tuesday, Thursday and Friday, 9:00-13:00) in the parish office, or on Sundays before or after the 11am service in the back of the church. Please address any questions to Father Richard Easterling.
When you arrive, come to the parish office, downstairs in the undercroft on the opposite end of the front of the church.
Questions? Call us at 055.294.417 (we speak English, Italian, Spanish and Portuguese) during business hours.

St. James Food Bank
St. James is committed to the relief of food insecurity in the city of Florence. Every Thursday morning our Food Bank Ministry distributes packages containing canned and dry goods, as well as infant and feminine supplies.
To learn more about how to support our food bank financially or participate as a volunteer, contact Sylvia Cox at sylviacox42@gmail.com.
The Food Bank is open and distributes every Thursday morning 10:00 to 11:00.
Thank you!
Study Abroad Students
St. James welcomes international students from all corners of the globe. Students often volunteer at our weekly Food Bank by helping to organize the items we distribute. We always welcome students to our lending library in the undercroft.
For more information, contact the Church Office: info@stjames.it or call +39 055 294417 Tuesday, Thursday, and Friday 9:00 to 1:00pm.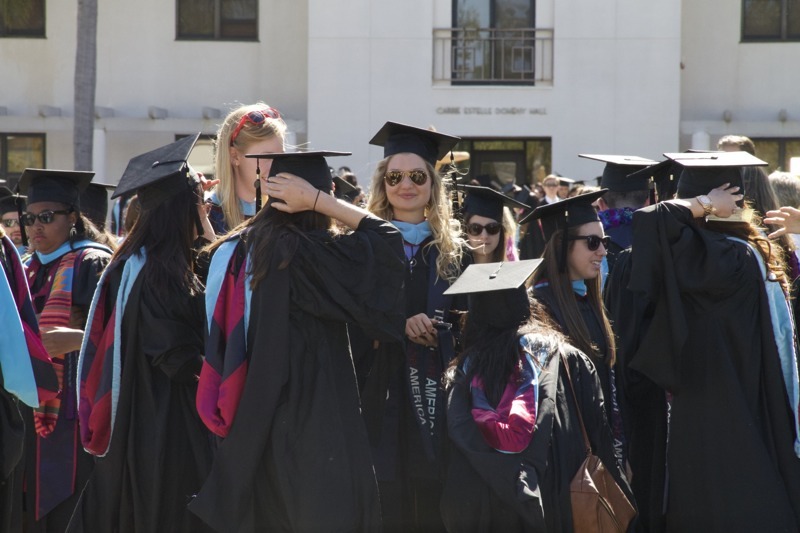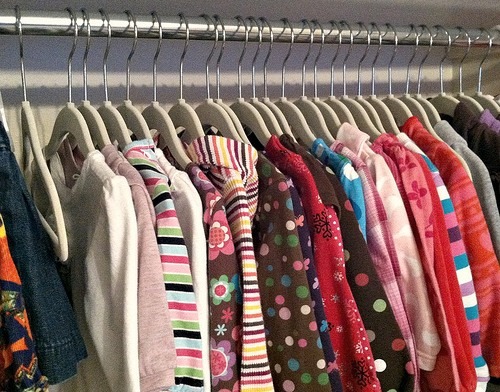 Thrift Shop
The Thrift Shop has reopened! Sales take place on the LAST Wednesday of each month from 9:30-11:30 am. Tickets are distributed the day before the sale from 8 am-12 pm, and on the day of the sale from 8:30-11am.
Shoppers must have a green pass, wear a mask, and maintain a social distance of 2 metres. Clothes cannot be tried on and restrooms will not be available.
All items for sale are donations upon which the Thrift Shop relies in order to thrive. The Florentine community donates clothing, shoes, household items, linens, toys, and much more.
Donations can be brought to the church on Tuesday, Thursday, Friday, 9.30-12.30 and on Wednesday 8.30 – 11.30, when the Thrift Shop team meets to prepare for the sale.
When coming during office hours, ring the CHURCH OFFICE doorbell. Coming on WEDNESDAY? Ring SUNDAY SCHOOL. We always welcome new volunteers!
Proceeds benefit the St.James Food Bank, St. James Church, and various charities.
Please do not donate items that are difficult to transport or move.
Alcoholics Anonymous in English
The Episcopal Church is a proud supporter of AA. AA holds meetings in English in the St. James Meeting Room. For further information, see https://alcoholics-anonymous.eu.
Monday 6 – 7 pm
Tuesday 1:30 – 2:30 pm
Thursday 6 – 7 pm
Saturday 5 – 6 pm
Adult Lending Library
The St. James Lending Library is currently undergoing a much-needed overhaul. With some volunteer help, we are cleaning and refreshing the space.
Keep an eye out for a reopening event!
The St. James Lending Library provides a wide array of books in English for anyone who wishes to borrow.
Come and browse our bookshelves – enjoy some reading time in the Church Undercroft, or check out a book.
The Adult Lending Library is open during parish office hours, and on Sundays before or after the 11am worship service.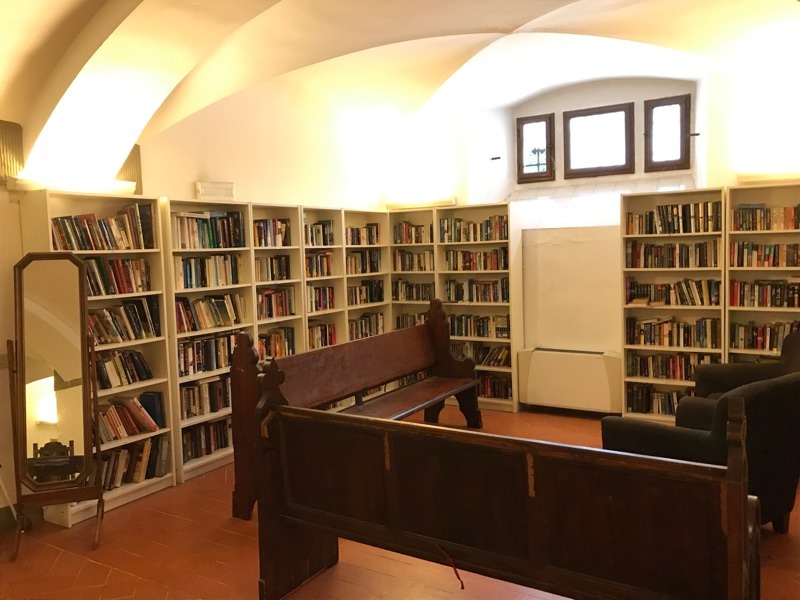 Children's Lending Library
The Children's Lending Library maintains an extensive collection of children's and young adult books. For a modest annual subscription fee (per family), parents can check out books for their children.
The Children's Lending Library is hosted by St. James Church as an outreach ministry to the Florentine community. It is an independent, volunteer-run, non-denominational community service.
The Children's Lending Library sponsors parties at Halloween, Christmas, and Easter, and often seeks volunteers to help keep things tidy – it's a true old-fashioned library! For more information, visit their blog Childrens Lending Library Blog or their Facebook Page.
Outreach Grants
St. James makes regular and significant donations to local, national and international charities. Organizations must be recognized non-profits to be eligible to receive St. James grants.
The call for applications is made every year in the autumn. Submit your suggestions when the time comes!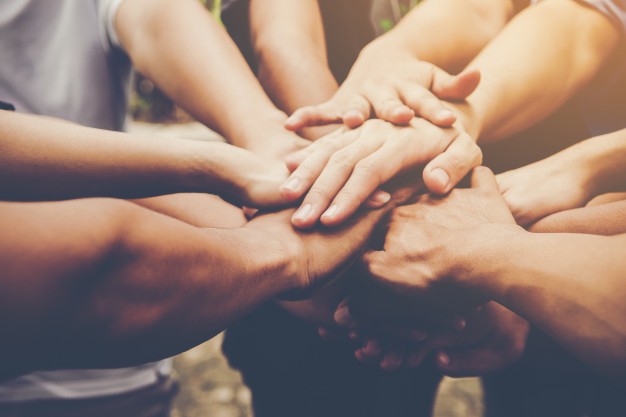 GET IN TOUCH
We would love to hear from you!
"We rejoice in a diverse and international parish family, and serve Italian and English speakers from many denominations, backgrounds and cultures."
OFFICE HOURS:
Monday – Friday
9:00am – 1:00 pm
PHONE/FAX: (+39) 055 29 44 17
EMAIL: info@stjames.it
Codice Fiscale: 800 357 50480 * 
*Note: we do NOT have a partita IVA
STAFF
Rev. Richard Easterling, Priest-in-Charge
Edgardo Sasuman, Sacristan
Patricia Estrada, Secretary