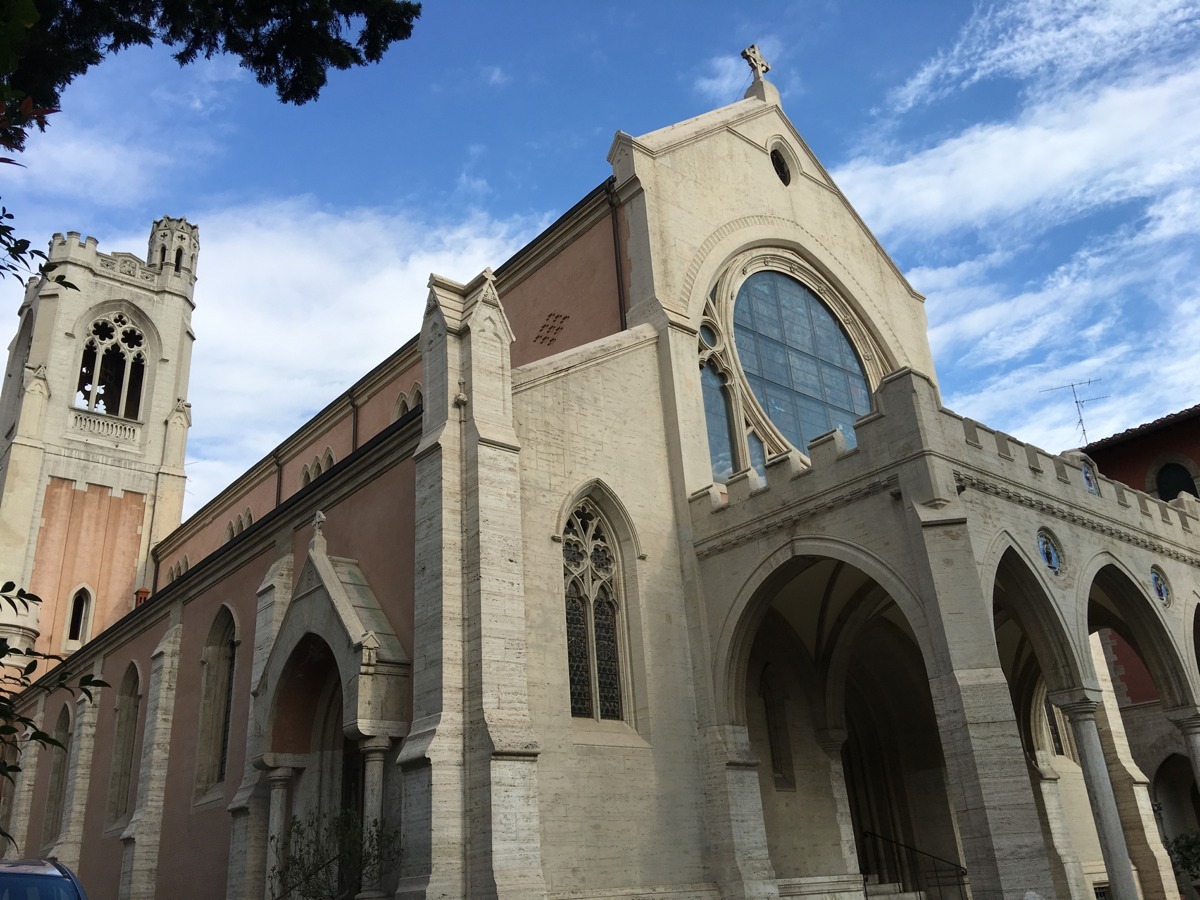 Our Privacy Policy
With effect from May 2020
Our website address is: https://stjames.it
This privacy policy explains what personal information St James Episcopal Church may collect about you and how we use this information. It also details how you can get in touch with us if you would prefer to limit the use of the information we keep and also the procedures that we have in place to safeguard your privacy.
Please be assured we take every care to keep your information secure and to prevent any unauthorised access to or use of it. All detailed client information is held in confidence, and is never sold or solicited to other parties.
St James Episcopal Church is the data controller and we are responsible for your personal data (referred to as "we", "us" or "our" in this privacy notice). By providing us with your data, you agree that you are over 13 years of age.
Our Details so you can get in touch
Our Business Name: St James Episcopal Church
Our Email address: info@stjames.it
Our Telephone number: (+39) 055 29 44 17
What Personal information do we collect?
Personal data means any information capable of identifying you as an individual. It does not include anonymised data.
We can assure you that we only collect and hold data which is necessary in order for us to provide you with a service. Personal information such as your name, address, email and telephone is collected in order for us to do this.
How we collect your personal information
Via Communications
You may fill in our online enquiry form, message us, send an email or telephone us directly.
Our lawful ground for processing this data is our legitimate interests in responding to you and to provide a service to you
Networking & Social Media
You may connect with us on social media, in this case we will use information about you such as your name, email address and other contact information to build our relationships with you.
Our lawful ground for this processing is our legitimate interests to further develop and grow our business relationships and network.
Technical

When you visit our website we collect standard anonymous internet log information (your IP address, browser, and type of device) and details of visitor behaviour patterns. We may use this information to monitor our sites performance and make improvements to our website. This information is only processed in a way which does not identify anyone and is kept indefinitely. We may also automatically collect certain data from you as you use our website by using cookies and similar technologies, you can read more about that in our cookie policy.
Our lawful ground for this processing is our legitimate interests which in this case are to enable us to properly administer our website and our business.
Sharing your personal data
We do sometimes share your personal data with trusted third parties. We provide only the information they need to perform their specific services. We specify that they may only use the data for the exact purposes we specify in our agreement with them and work closely with them to ensure that your privacy is respected and protected.
Trusted Third Parties:
Our service providers who run our website servers
Professional advisers such as our accountant
Government bodies that require us to report processing activities.
Data security
The internet is never 100% secure and as such the safety of any information or data sent online such as emails cannot be guaranteed. However we have put in place security measures to protect your personal data once we receive it. We store it under a password protected system and also secure backups. We also only allow access to your personal data to those partners who have a business need to know such data.
We have procedures in place to deal with any suspected personal data breach and will notify you and any applicable regulator of a breach if we are legally required to.
How long do we keep your personal information
We will only keep your personal information for as long as is necessary, although we may need to retain some personal data and records as required by law for tax and auditing purposes.
Your rights regarding your personal data
Under data protection laws you have rights in relation to your personal data that include the right to request access, correction, erasure, restriction, transfer, to object to processing, to portability of data and (where the lawful ground of processing is consent) to withdraw consent.
If you wish to exercise any of the rights set out above, please email us at info@stjames.it
You also have the right to complain, if you are not happy with any aspect of how we collect and use your personal information please contact us so that we can try to resolve any complaint for you.
Third party links
This website includes links to third-party websites. By clicking on those links or enabling those connections you may allow third parties to collect or share data about you. We do not control these third-party websites and are not responsible for their privacy statements. When you leave our website, we encourage you to read the privacy notice of every website you visit.
Google Fonts – is a typeface visualisation service provided by Google Inc. which allows for customisation of fonts on the website
Cookie Policy
Cookies are small files which are sent back and forth with web pages which can be used to identify that you have previously visited a site, or to store small bits of information locally with you. The majority of cookies are harmless and contain no personal information about the visitor whatsoever. You can set your browser to refuse all or some browser cookies, or to alert you when websites set or access cookies. If you disable or refuse cookies, please note that some parts of this website may become inaccessible or not function properly. You can freely provide, refuse or withdraw your consent without incurring substantial limitations and change your preferences regarding advertisements at any time by accessing the advertising preferences panel.
You declare to accept the use of cookies or other identifiers by closing or hiding this information, continuing to browse this page, clicking on a link or button or continuing to browse in any other way.
GET IN TOUCH
We would love to hear from you!
"We rejoice in a diverse and international parish family, and serve Italian and English speakers from many denominations, backgrounds and cultures."
Office Hours
Monday – Friday
9:00am – 1:00 pm
Tel: (+39) 055 29 44 17
email: info@stjames.it
N.B. Office closes for the month of August and from December 25th through Epiphany.
Codice Fiscale: 800 357 50480 *
*Note: we do NOT have a partita IVA
Address
Via B. Rucellai, 9 
50123 Florence, Italy